Attract more customers, make more sales and increase your revenue
Without hiring a marketing agency, needing a large budget, or driving yourself crazy trying to figure out how to effectively market your small business, all by yourself!
You're a small business owner with an incredible skill set, tons of life experience and an amazing product or service to share with the world! Now more than ever, the world needs you, your message and what you have to offer!
You know that you need to figure out how to effectively market your small business so that you can gain customers, make more sales and increase your revenue!
But you didn't grow up with the Internet. And the ever changing landscape of online marketing and social media has you frustrated and ready to give up.
You know that marketing is absolutely essential to the success of your business, but don't know where to begin. In addition, you don't have the budget to hire someone, or the time to sort through the mounds of information online.
If this sounds like you - you're in the right place!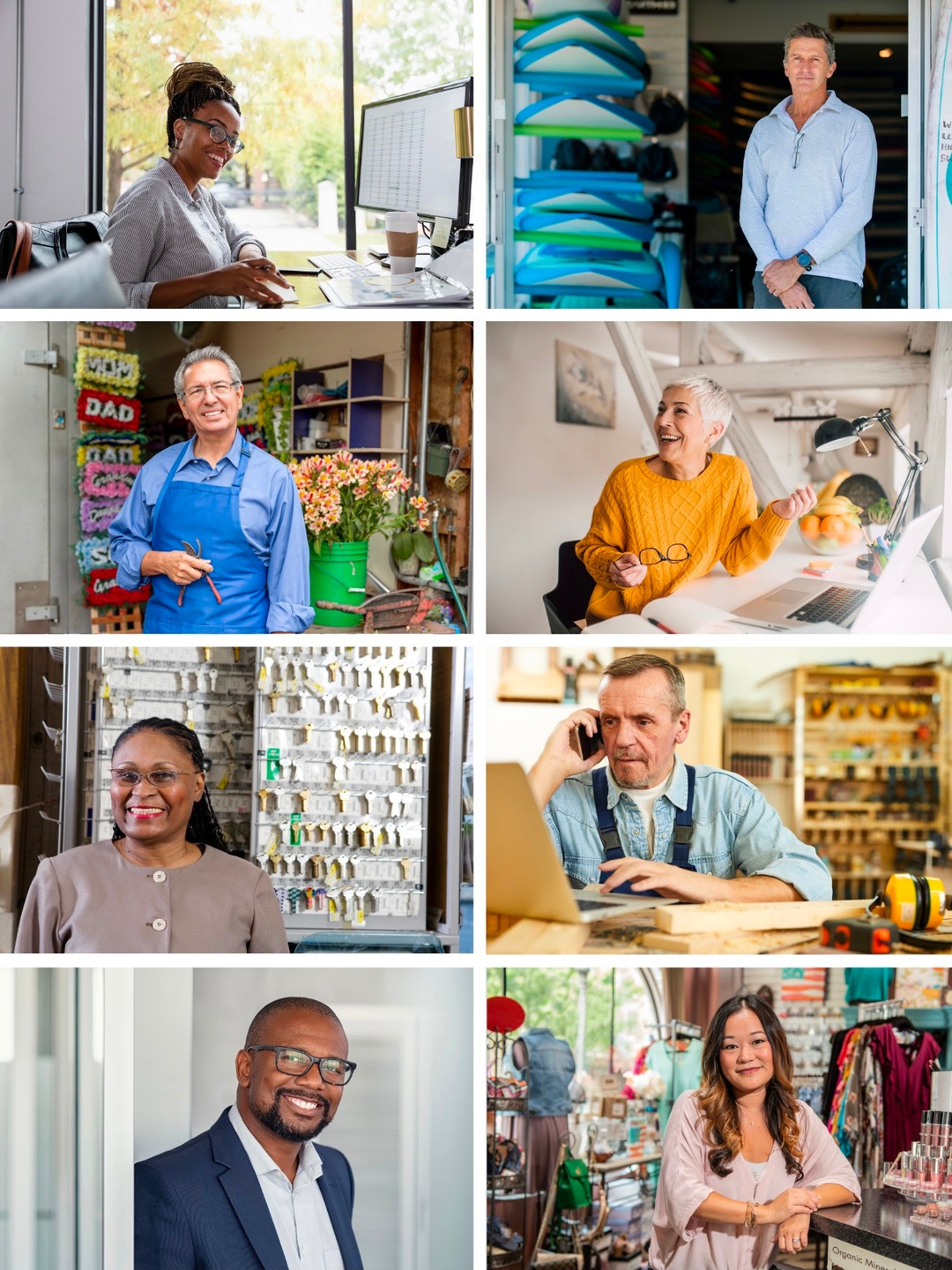 Once You've Completed The Course
You Will Know…
How To Create A Simple Marketing Strategy For Your Small Business
You will determine your business goals and create a step by step guide to reach them. You'll also have an actionable plan, that is easy to execute, in just 30 minutes a day, to grow your business and attract your ideal customers.
How To Choose Your Social Media Platforms & Set Up Your Accounts For Success
You will learn how to find the social media platforms that the majority of your ideal customers are on and properly set up and optimize the social media accounts you choose. This will allow you to reach more of your ideal customers, spread your message farther and improve your Search Engine Optimization (SEO.)
What To Post On Social Media To Appeal To Your Ideal Customers
You will get a huge list of topic ideal and learn which types of content will work best on the various social media platforms.
How To Quickly & Simply Use Videos In Your Marketing
We're talking about using your cell phone and ear buds, no expensive equipment needed! You will also learn how to create a YouTube channel, and how to properly upload, tag and title your videos so they get maximum exposure on both YouTube and the other social media platforms, as well.
How To Generate Leads & Send Them Emails...FOR FREE
You'll learn how to create a simple piece of content (called a Lead Magnet) to give away for free, in exchange for an email address. You'll also learn how to create an account, build and email, and send it...all on a platform that is totally FREE if you have under 2,000 people on your email list.
How To Use Google's Three FREE Tools To Generate More Leads & Increase Awareness Of Your Business
Learn how to set up, use and benefit from from three amazing tools that Google offers to business owners for FREE!
How To Use LinkedIn To Market Your Business To Other Businesses
LinkedIn is the most powerful tool for anyone whose business sells to other businesses (B2B.) You will learn how to create and properly set up both LinkedIn personal and business accounts, how to search for your ideal customers and connect to them, how to upload your entire customer/leads list and send them invitations to connect, the best types of posts for this business platform and how to read basic LinkedIn analytics.
How To Read Basic Google and Social Media Analytics
Analytics tell you things like who is visiting your website, which posts are most popular, what is prompting people to visit your website, what percentage of your videos people are watching, and so much more. You will also learn how these simple analytics will help you make better decisions in your business.
Exactly What To Create, Post & Review Each Day, To Successfully Run Your Small Business Marketing
You will have developed a simple game plan that tells you exactly what you need to create, post on social media, or review, each day. The best part is that you will be able to execute this plan in just 30 minutes a day!
BUT THAT'S NOT ALL!!!
As A Member Of Simple Marketing Academy, You'll Get All Of This!
* The Complete Simple Marketing Academy Course With Easy To Follow, Step-by-Step Video Tutorials
* Weekly Q & A Calls Where You Can Ask Your Specific Marketing Questions
* A Community Area Where You Can Communicate With Other Small Business Owners
* Monthly Online Training Sessions To Keep You Up To Date On What's Changed, What's New And Additional Ways You Can Market Your Small Business
Join Simple Marketing Academy Today
"I highly recommend Jill for any small business that needs help with its social media. I run a one-woman shop and simply cannot do everything myself. Jill is the most knowledgeable person I've ever met in the social marketing arena. She knows how the pay-to-play system works and how to maximize ad dollars. She is also very generous with free advice and with her time. Trust me, effective social marketing requires a lot of knowledge and can be very time consuming. My recommendation: Work with Jill! You'll save time and money and be able to grow your client base."
- Lorie Eber - Owner, Lorie Eber Wellness Coaching
"Jill Fox's work reflects creativity, simplicity, and quality and that makes for successful marketing for companies. I highly recommend Jill Fox for social media marketing for businesses."
- Sarita Sadhwani - Owner, ARCpoint Labs Irvine
"Social media is frustrating for most business owners, requiring constant updates, postings and familiarity with specific requirements for each platform. Jill Fox is definitely the social media expert who can create your ads campaign and produce results. She provides advice as to what works and when, what to avoid and helps business owners tell their stories via social media - and be more successful. I can't say enough about Jill: her work and success is testament to her skills and abilities."
- Sam Kurd - Owner, 4See Productions
What's Inside The
Simple Marketing Academy Course
Module 1
Introduction & Where To Start
Meet Your Instructor, Jill W. Fox
What Social Media Sites Should My Business Be On
What Does A Small Business Marketing Strategy Consist Of
What Should I Post On Social Media
Module 2
Facebook
How To Create A Facebook Business Page
How To Set-up Your Facebook Business Page
Adding Additional Details To Your Facebook Business Page
Controlling The Settings On Your Facebook Business Page
Keeping Your Facebook Page Secure
How To Post To Facebook
How To Read Your Facebook Analytics
Module 3
Instagram
How To Create An Instagram Business Page
Controlling The Settings On Your Instagram Business Account
How To Keep Your Instagram Page Secure
How To Post To Instagram
Where To Find Your Instagram Notifications
How To Read Your Instagram Analytics
Module 4
LinkedIn
Creating & Setting-up Your LinkedIn Personal Profile
How To Create A LinkedIn Business Page
How To Post To LinkedIn
Where To Find Your LinkedIN Notifications
How To Read Your LinkedIn Analytics
Module 5
Small Business Marketing Strategy
Small Business Marketing Strategy
Basic Website Requirements
Creating Content & Planning Your Social Media
Creating Your Facebook Ads Strategy
Lead Generation & Email Marketing Strategy
Social Media & Google Analytics Strategy
Module 4
Facebook Ads
Your Budget
Choosing Your Campaign Objective
Setting Up An Audience
Setting Up The Image & Wording
How To Read Facebook Ads Analytics
I Can't Wait For You To Join Simple Marketing Academy!
Having built and grown my own small business from scratch, I created Simple Marketing Academy to share my expertise with small business owners & entrepreneurs. I saw the need for a resource where others could learn simple marketing strategies that would enable them to grow their businesses, reach their ideal customers and increase their sales, using a small marketing budget, in only 30 minutes a day. Nothing is more rewarding than helping others reach their business goals!
Jill W. Fox
Owner, Simple Marketing Academy & Fox Social Media
Join Simple Marketing Academy Today